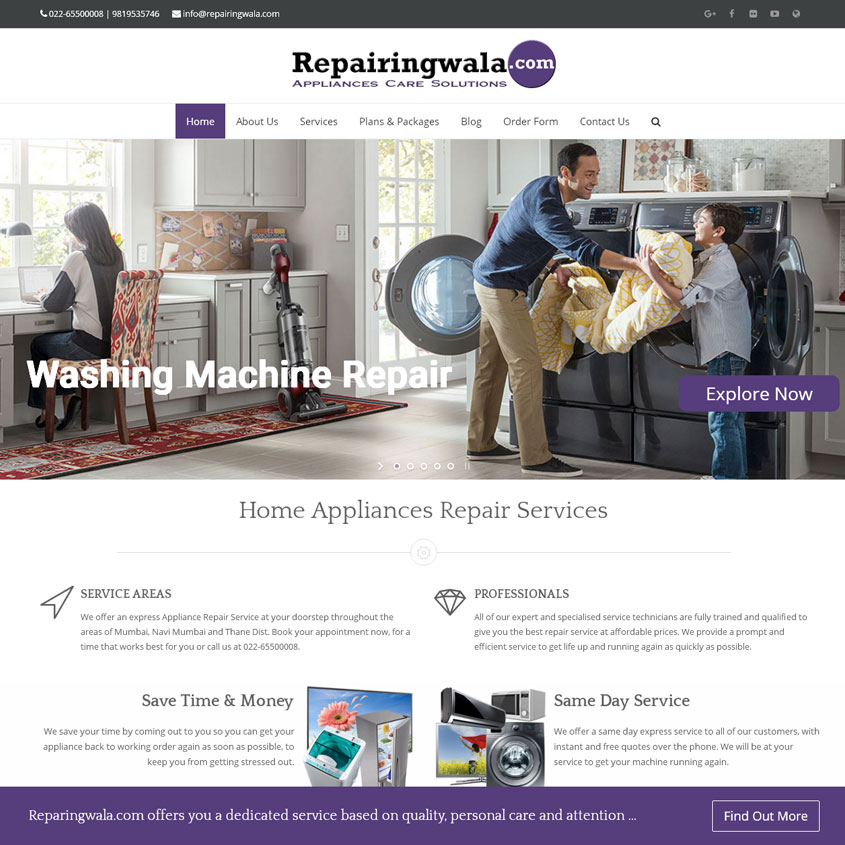 Repairingwala.com, aims to provide the customers with a complete solution to their appliance problems viz. washing machine repair, air condition repair, refrigerator repair, microwave oven repair and LCD television repair. We pride ourselves on offering a competitively priced, prompt, efficient, and reliable repair service with no hidden costs.
We are experienced, courteous and highly professional engineer are renowned for providing customers with a full range of appliance repair work, carried out to the highest standards. Whether its microwave ovens that won't heat or washing machines that won't spin our fully trained engineers will have your appliance fixed quickly at competitive rates. We are able to complete repairs;
Washing Machine – Front and Top-Loading

Refrigerator

Microwave Oven – Solo and Grill

Air Condition – Window and Split

LCD Television and other

Home appliances, of all makes and models
Prices are competitive and all services come with lengthy three month guarantees, why not browse our website, and have a look at our coverage area in Mumbai, Navi Mumbai and Thane Region.
For further information and contact nos. of our zones and regions please CLICK HERE>>> or book your order online!